New Hampshire Commercial Roofing
For the past thirty years, S&S Roofing has made it our mission to serve the commercial roofing needs of New Hampshire. We understand that your commercial building is much more than your place of business, it is a symbol of your dream. S & S Roofing Inc. proudly assists business owners with their commercial roofing needs. Our commitment to quality is unrivaled in the industry and we are sure that you will be pleased with the caliber of work we produce. Just like our experience spans generations, our client base is a long line of happy customers. Please take a moment to look through our services menu below. Feel free to contact us for any questions you may have. We would like to thank you for your business and look forward to hearing from you.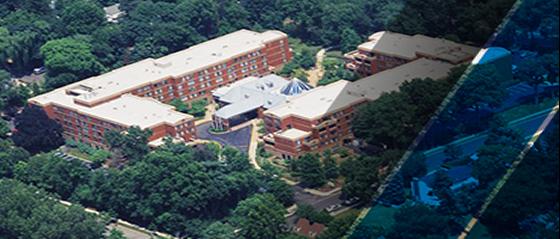 In New Hampshire it can seem that a storm will pop up out of nowhere. The summer hail and the winter snows can really do a number on your commercial roof. It is not only weather that can compromise a roof but age as well. An old roof is also much more susceptible to the effects of the environment. At S&S Roofing Inc. we are your local partner for commercial roofing repairs, replacement and maintenance. But what do you do if you need emergency roofing services after hours? S&S provides emergency roofing services to take the pressure off when disaster strikes. In our projects, we only use the best materials available in order to ensure an exceptional result.
Thermal Imaging is not only really cool, but a valuable tool used in discovering what sort of hidden secrets your commercial roof. If your roof has quite a few seasons under its belt, thermal imaging can identify moisture deposits, leaks and other damage. At S&S Roofing we are committed to providing our clients with the latest in technology to make sure that their commercial roof is taken care of.  
With the crazy weather that can wreak havoc on a commercial roof so common in New Hampshire it is critical that a maintenance plan be in place to identify issues. Things like weather, solar radiation, and clogged drainage can prematurely age your roof, creating issues that can quickly become expensive. The ideal purpose of regular maintenance is to find problems early and prevent existing problems from getting worse. A maintenance program from S&S Roofing is the best insurance you can get against routine commercial roof issues.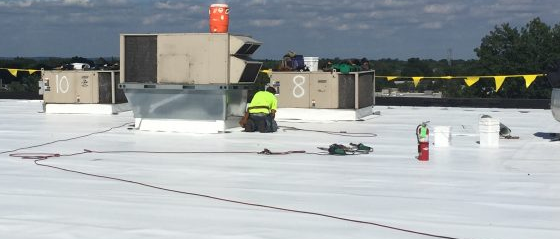 The next best thing to having a new roof is a properly sealed one. With the S&S Roofing liquid applied roofing systems we are able to effectively seal your roof, making your building much more energy efficient and able to repel environmental attacks much easier.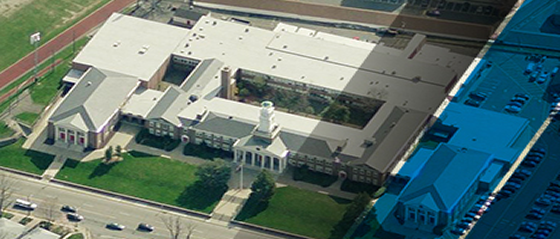 Low slope roofing, sometimes referred to as flat roof construction, is the prefered form of commercial roof configuration in New Hampshire. It has been over thirty years since we began working on low slope roofing systems, needless to say, we are recognized as one of the best. Regardless of what type of low slope roofing system you have, EPDM Roofing, Thermoplastic Roofing, Modified Bitumen Roofing and Liquid Applied Roofing, S&S Roofing can provide quality commercial roofing services.
When was the last time you really looked at your roof? If you can't remember it may be time for an inspection. A comprehensive roof inspection can pinpoint issues that either need immediate replacement or can be noted and watched over time. It is always advisable to have at least one inspection a year on a commercial roof, sometimes more if weather events or other factors are at play. So contact S&S Roofing and have your roof inspected by professionals today!