Maryland Commercial Roofing
Commercial buildings require different care than residential dwellings, many times the roof itself is a complicated flat roof with special maintenance requirements. When you want a trusted Maryland company to inspect, repair or replace your commercial roof, trust S & S Roofing. With over thirty years of local experience S & S Roofing is proud to carry on a tradition of quality. OUr portfolio of commercial roofing projects is just as impressive as our loyal client base. We always strive to be there for our client when they need it ls able to provide you with comprehensive commercial roofing services whenever you may need it and are committed to customer satisfaction. We have had the privilege of working with some of the finest commercial roofing clients in Maryland and are proud of our exceptional results. Please take a moment to browse through our services menu below and contact us with any questions you may have. We thank you for your business and look forward to working with you.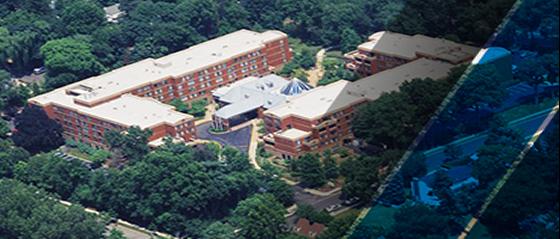 Storms are an almost daily part of life in Maryland, and they can destroy your roof in both winter and summer. An aging commercial roof is much more susceptible to damage caused by weather and the elements. Regardless of if your roof is past its prime or was damaged in a particularly intense storm, S & S Roofing Inc. is ready to fix the damage. Because the weather is so unpredictable S & S Roofing is proud to offer emergency roofing services and repair. We utilize only the finest roofing materials on your project so you always know that the job will be done right the first time.
Recently, the practice of utilizing thermal imaging has proven very effective at identifying hidden issues in commercial roofs. If you are concerned that your aging roof has been compromised by moisture deposits, leaks and other damage, infrared can identify these problem areas and a plan of action can be implemented.
By nature Maryland's climate can be a killer for your commercial roof. With a comprehensive maintenance plan you can rest easy knowing your roof is protected. The weather, solar radiation, clogged drain systems and more, can destroy a roof well before its time. S & S Roofing Inc. is standing by to develop an effective maintenance plan for your commercial roof.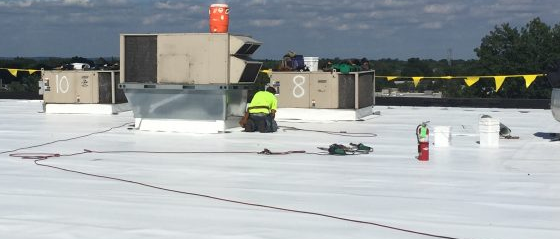 Having a solid building in which to house your business is just as important as paying your taxes. S&S Roofing is proud to offer our exclusive liquid applied roofing system for your commercial roof. This exceptional coating is proven to protect your roof from the elements and save you money in the long run. So contact us to get started on your liquid applied roofing treatment today.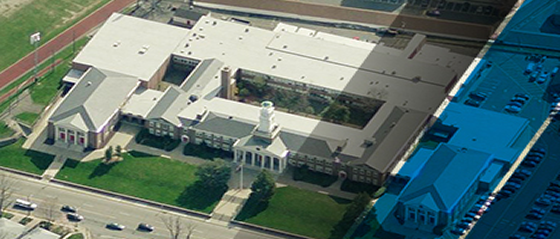 Many commercial buildings utilize low slope or flat roof technology. This type of roof requires a certain degree of expertise and for over thirty years S&S Roofing has been Maryland's premier, commercial, low slope roofing contractor. EPDM Roofing, Thermoplastic Roofing, Modified Bitumen Roofing and Liquid Applied Roofing are all utilized in low slope roofing applications. Trust the industry leaders at S&S Roofing.
A maintenance plan is critical to the longevity of your commercial roof. This begins with identifying outlying issues that may be missed by a simple glance. At S&S Roofing we offer exceptional inspection services for your commercial roof. The peace of mind that you will gain with periodic inspections is priceless when you run a business, after all you have much more to worry about than your roof. Contact us today for your thorough inspection.