Delaware Commercial Roofing
The climate in Delaware can destroy a roof if it is not taken care of and S & S Roofing is your local commercial roofing professionals. As the heart of your business, your commercial building is dependent on regular maintenance, repairs and resealing to perform at the level you expect. At S & S Roofing Inc. we pride ourselves on decades of experience and hundreds of satisfied clients. Our philosophy is simple, provide the the best quality of commercial roofing in Delaware, it is that simple. We know that our quality of work will make all of our commercial clients sleep easier knowing that the job is done right, just like the hundreds of happy customers that we have had the privilege to serve. Please take a moment to explore some of our services in the meny bleo. S & S Roofing Inc. would like to thank you for your business and we look forward to hearing from you.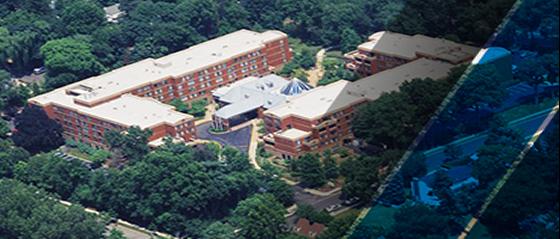 Your commercial roof goes through a lot during the course of a year, the sun beating down in the summer, the snowstorms in the winter and the fall collection of leaves, just waiting to clog your gutters. Delaware's own S & S Roofing Inc. are your commercial roofing experts and if your roof has been damaged in a storm or is simply getting older, we can help. Since you never know when commercial roof damage will occur, we provide emergency roofing services, as well as utilize the most trusted materials in our projects.
At S & S Roofing, we utilize a technology known as thermal imaging. Utilizing the heat signatures emanating from your home we can detect unseen issues that can create large problems for your commercial building. Infrared is particularly effective on older roofs that may not handle invasive probing. We are able to detect moisture deposits, leaks and other damage can be identified before they become an issue.
A commercial roof, particularly in Delaware, is constantly bombarded from weather, solar radiation, clogged drainage and more. S & S Roofing Inc. is more than happy to maintain and inspect your commercial roof. Regular maintenance is the key to a longer lasting roof and a solid building.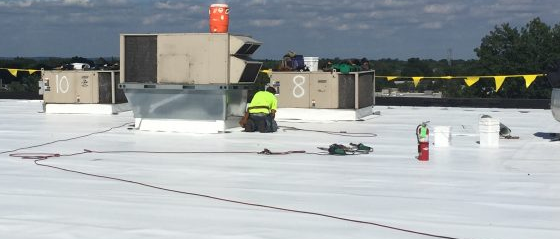 Upgrading your roof to an S & S Roofing, liquid applied roofing system can help maximize your business' efficiency and give you a long lasting solution. Click the picture to learn more about this incredible roofing alternative.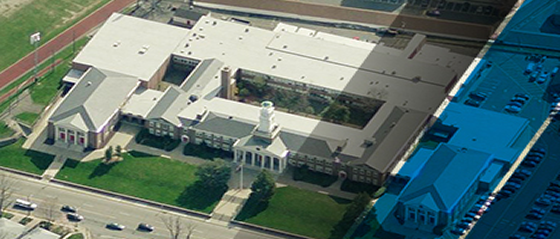 Proudly serving the flat roof needs of Delaware for nearly three decades, S & S Roofing, Inc. specializes in providing low slope roofing repair and maintenance. Low Slope Roofing systems include EPDM Roofing, Thermoplastic Roofing, Modified Bitumen Roofing and Liquid Applied Roofing. Contact the best today and rest easy knowing the job is done right.
It's important to keep your commercial business functioning and your roof often gets overlooked. A regular inspection gameplan is essential to keeping your commercial roof in the best shape possible. Contact S & S Roofing today and get your roof inspected by the experts.