Connecticut Commercial Roofing
Commercial roofing and maintenance for your business, is probably not necessary the first thing on your mind when you wake up in the morning, but wouldn't you rather work with a trusted, local, Connecticut company when the time comes? Of course you would! Your commercial building deserves the best, and that's exactly what S & S Roofing will provide our commercial customers. As one of Connecticut's most trusted trusted commercial roofing professionals we produce results that are backed up with years of experience. We know you will be happy with our work, just like the hundreds of happy customers, both residential and commercial, who have utilized our services. S & S Roofing Inc. invites you to check out our services menu below and contact us today if you have any questions, we look forward to hearing from you.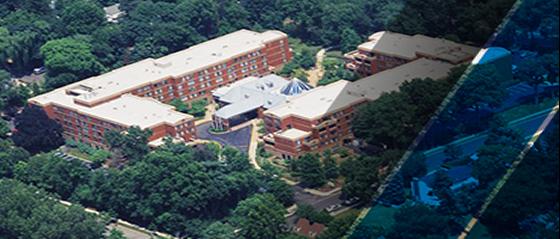 Storms and age are the two most devastating factors at work on your commercial roof. Staying ahead of an aging roof is the key to its longevity and if a time comes when you need commercial roofing services S & S Roofing Inc. will be there for your business. We all know the weather is unpredictable in Connecticut and that is why we offer emergency roofing services, as well as source our materials from the most trusted manufacturers.
Thermal Imaging is a process used to inspect your commercial roof and identify problems that are not visible. If your commercial building has an older roof, S & S Roofing Inc. will perform an infrared scan to find moisture deposits, leaks and other damage. The infrared technology is the least invasive way to thoroughly inspect a roof for issues.
Your commercial roof is constantly being assaulted by weather, solar radiation, clogged drain systems and much more. Contact S & S Roofing Inc. for a comprehensive maintenance program today.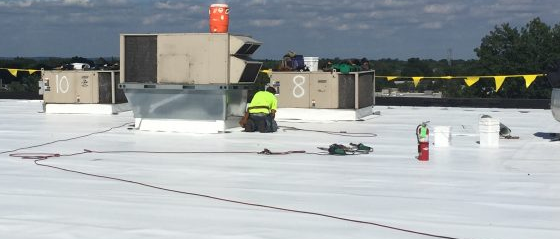 Cutting costs is important for any business and S & S Roofing is proud to apply exceptional liquid applied roofing systems. This tough rubberized roof coating is engineered to be extremely effective commercial roof protection.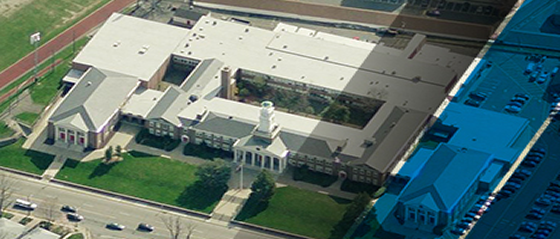 For over three decades, S & S Roofing, Inc. has served the commercial roofing needs of Connecticut, specializing in low-slope roofing systems. Low Slope Roofing systems include EPDM Roofing, Thermoplastic Roofing, Modified Bitumen Roofing and Liquid Applied Roofing. We are experts in commercial roofing, particularly flat and low slope roofs.
Part of the maintenance that can extend the life of your roof is having an inspection performed at least once a year. This will identify problems that could affect the health of your commercial building. Repairs can be costly if an issue goes unnoticed. Contact S & S Roofing and get your roof inspection today.