New York Commercial Roofing
Choosing a commercial roofing company in New York can be confusing if you do not know what you are looking for. One key factor for most business owners is the fact that the contractor be local and able to appreciate owning a business in the area. At S&S Roofing we are your local choice for commercial roofing. Whether it be installation, repair, inspections or even whole roof replacement, we have you covered. With over three decades of roofing experience, S&S Roofing is the obvious choice for your big project. We truly value our customers and strive with every job to produce the best possible result for our clients. The thing that sets us apart from the rest is our commitment to our clients and their infrastructure. Please take a moment to review our wide selection of services below. We would like to sincerely thank the people of New York for their business and we look forward to hearing from you.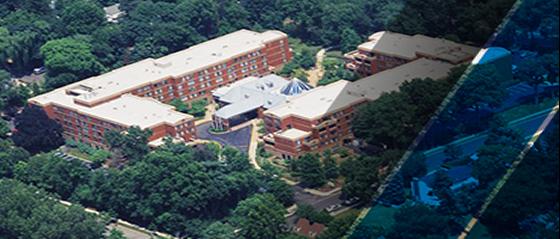 We have seen our fair share of severe weather in New York and the damage has been costly. The combination of age and weather can be devastating to your commercial roof. Over time, the environmental effects that are constantly at work can degrade your commercial roof dramatically. S&S Roofing provides commercial roofing services regardless of the damage. We are equipped to replace your roof, inspect your commercial roof, and even provide regular maintenance. No matter what your commercial roofing needs may be we are ready to help. In response to a need for expedient roofing services, S&S Roofing now provides emergency services when it is needed. We pride ourselves on utilizing only the finest materials for our projects, creating a superior result for our clients.
Thermal imaging is an exceptional technology for determining if a roof is compromised due to things like moisture deposits, leaks, and other damage. In a roof that is older, the potential for damage and degradation is much more likely. S&S Roofing utilizes thermal imaging to see these problem areas without damaging the existing roof.
The key to extending the life of your commercial roof lies in regular maintenance. S&S Roofing has proudly served New York's commercial roofing maintenance needs for more than thirty years. Your commercial roof is constantly being attacked by weather, solar radiation, clogged drain systems. Take this opportunity to contact S & S Roofing Inc. and explore the commercial roofing maintenance options available.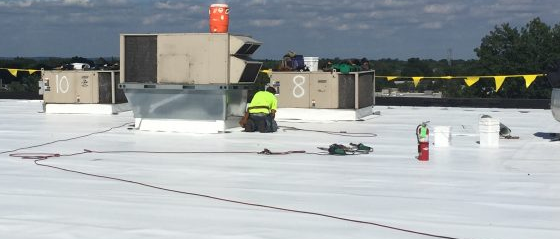 The wave of the future is liquid applied roofing; this system is designed to be a lasting solution to the factors that are always at work on your commercial roof. Not only will liquid applied roofing increase the efficiency of your building but it will give your commercial roof an added edge when dealing with normal degradation.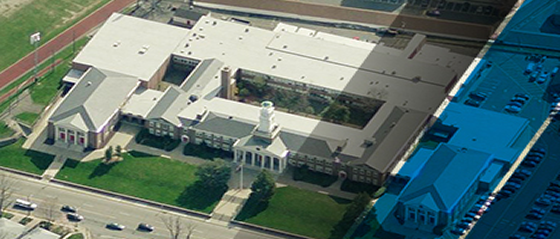 New York is famous for many things but one of them might just be the abundance of commercial buildings. Many of these buildings consist of a design that incorporates what is know as a low slope roof. At S&S Roofing, Inc. We are your local low slope roofing specialists. Low Slope Roofing systems include EPDM Roofing, Thermoplastic Roofing, Modified Bitumen Roofing and Liquid Applied Roofing. Contact us today for more information about our low slope roofing services.
If you have a roof on your commercial building that is beginning to age it is time to schedule an inspection with S&S Roofing. For the past thirty years we have repaired, replaced, and installed hundreds of roofs in New York so we know what we are looking for. Inspections will spotlight hidden damage, potential problems, and things to watch out for on your commercial roof.  Schedule your inspection today to keep your commercial roof in the best shape possible.